0

Your cart is currently empty..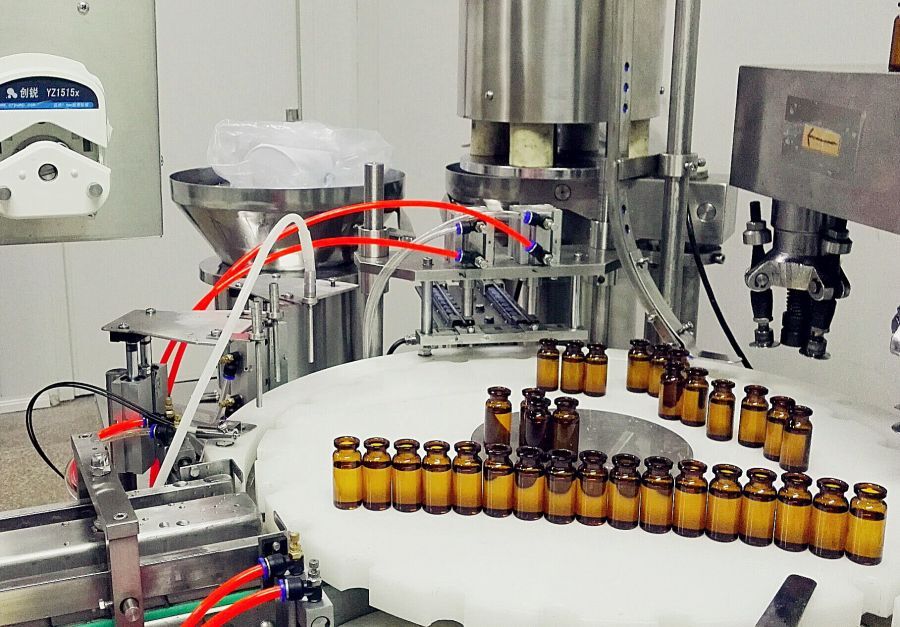 Peristaltic Pump - How do They Work?
Peristaltic pumps are the best solution for precision fluid transfer featuring high accuracy and no pollution across the working process. It is made of a motor, pump head, and tube. Peristaltic pumps work by using a flexible tube that is squeezed by a series of rollers or shoes. The rollers move along the length of the tube, compressing it and creating a series of sealed pockets. As the rollers move, the pockets of fluid are forced through the tube and out of the pump.
Advantages of Peristaltic Pump
High accurate flow rate
Peristaltic pumps provide precision and repeatable fluid transfer. Solve laboratory metering and chemical dosing.
No contamination pump
The fluid only touches the peristaltic pump tubing, which prevents the fluid from coming into contact with the pump components. This eliminates the risk of cross-contamination.
Easy to use and free maintenance
Peristaltic pumps have a simple design. Easy to clean and maintain. Easily replace the tube.
Self-priming
Peristaltic pumps are self-priming. It can dry-run and continuously operate.
Versatility
Peristaltic pumps can handle a wide range of fluids, including corrosive, abrasive, viscous, and high-purity liquids.
Low-shear sensitive
Peristaltic pumps use a squeezing action to move fluids, which is gentle and non-destructive. This makes them suitable for pumping delicate or shear-sensitive fluids, such as pharmaceuticals.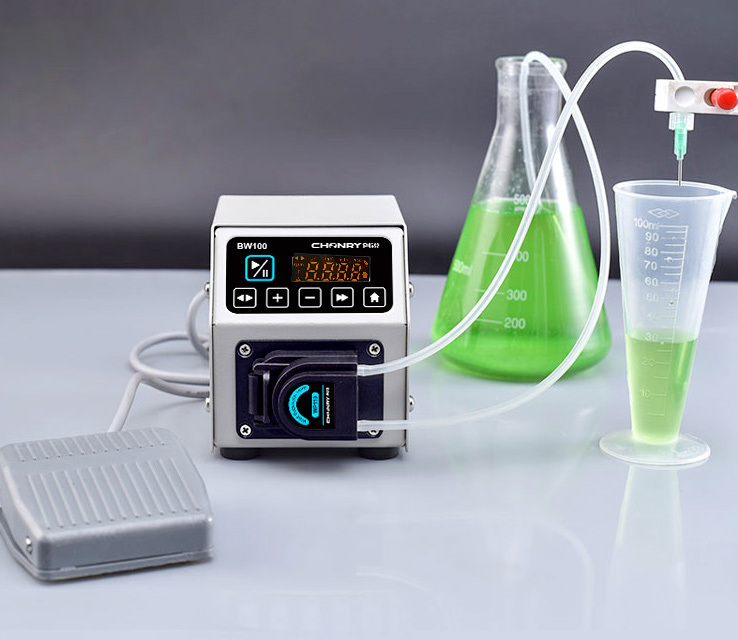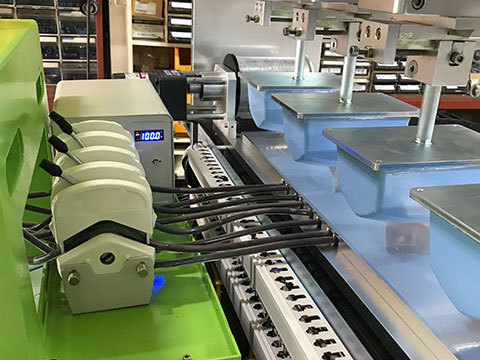 What are peristaltic pump used for?
Peristaltic pumps are used for accurate fluid transfer. It has wide applications featuring simple to use, compact size and no contamination. The applications include:
Medical: Peristaltic pump is used for drug delivery and dialysis.
Food: Peristaltic pump is used for food and beverage dosing and filling.
Environmental: Peristaltic pump is used for water treatment and filtration.
Laboratory research: Peristaltic pump is used for chemical transfer and spectroscopy.
Industrial: Peristaltic pump is used for transferring abrasive or corrosive fluids.
Printing: Peristaltic pump is used for printing machines for ink transfer and circulation.
Inquiry Peristaltic Pump Now
Baoding Chuang Rui Precision Pump Co., Ltd. is a manufacturer of peristaltic pumps with 13-year experience. Now our team has 100 employees and got 200+ products. We continue to develop 30 series of peristaltic pumps for the laboratory, pharmaceutical, water treatment, and mining industries.As the leading peristaltic pump manufacturer, we have got ISO90001 & CE certified, and 30+ patents. Our products cover OEM peristaltic pumps, laboratory peristaltic pumps, large flow peristaltic pumps and peristaltic filling. We offer the high quality and best price of the peristaltic pump! Inquiry peristaltic pump now!