0

Your cart is currently empty..
CR
UCP301 - 2L/min - Stepper Motor Peristaltic Pump With Control Board
CHONRY PERISTALTIC PUMP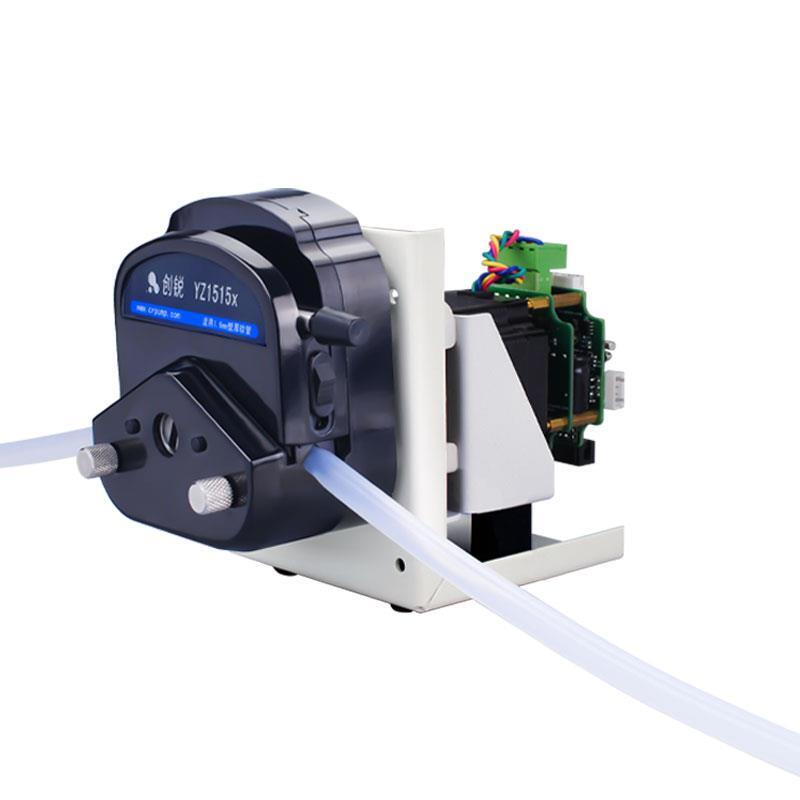 Model:UCP301/YZ1515x

Pump head:YZ1515x

Max speed :600rpm

Flow rate:Max 2280ml/min/channel
Outlet size:Max7.9mm
Voltage: AC220V
Warranty:1year
Product Description
UCP301 peristaltic pump is designed for customer needs a small size, multi-function, support PLC control of the peristaltic pump, its motor for stepping motor, mainly used in packaging machinery. Support RS485 communication protocol, and (0-5V, 0-10V,4-20mA) start and stop control and direction control. Also supports the RS485 copper whisker protocol.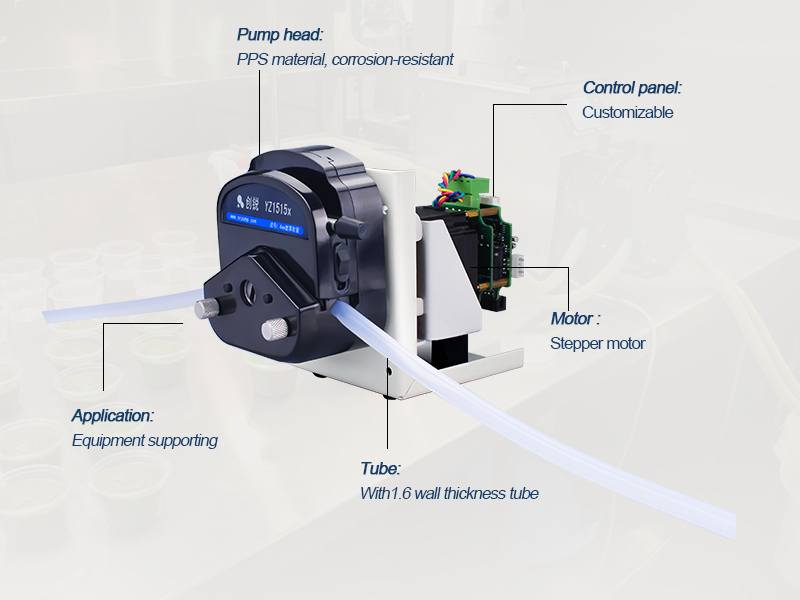 UCP301 peristaltic pump is divided into stepper motor + pump head + double plate, control the BRAIN end of UCP, its program can be divided into transmission idioms and distribution procedures. Ucp301-B1 has the same transmission program as MODEL M peristaltic pump, ucP301-B2 has the same scoring program as model FJ. According to the need to choose the right peristaltic pump
specific parameters

silione tube type

peristaltic pump accessory
Baoding chuangrui precision pump Co., Ltd Started production of the peristaltic pump from 2006 .We are a innovative company focus on research and development, production and marketing of peristaltic pump With 10 years professional experience of peristaltic pump/peristaltic hose pump/lab peristaltic pump/industrial peristaltic pump/peritaltic dosing pumpemical dosing pump/peristaltic filling pump/dispensing peristaltic pump/OEM peristlatic pump/ liquid transfer pump etc. . Now we independent research and development of more than 30 series, over 200 kinds of products. We not only produce the standard peristaltic pump, filling pump & system , but also focus on the ideal OEM design and customization. According to the actual needs of customers to produce the ideal OEM pump .Widely used in various industries of pharmaceutical industry, fine chemical industry, environmental protection, biochemical industry, laboratory & research application etc.

We are confident that we can offer the top quality and service for our customers. And we are trying our best to be the top one in our peristaltic pump field.Our professional team can insure fluent communication, as well as perfect after-sale service Chuang Rui make sure that our factory can supply peristaltic pump of best price, high quality, so you will be full of confidence for your market expansion.
model:

UCP301
speed:

max 600rpm
flow rate :

max 2280ml/min
warranty:

1year