0

Your cart is currently empty..
CR
OEM201-YZ1515x-1 Peristaltic pump 2280ml/min DC 12v 24v
CHONRY PERISTALTIC PUMP
OEM201/YZ1515x small Peristaltic pumps have superior built-infeatures and flexible design to meet specific customer needs.
Flexible rotor assembly and automatic adjustment of bite make doc-umentary credit peristaltic pump powerful. You can choose asuitable product based on customer requirements.The micro peristaltic pump is suitable for a 1.6mm wall thicknesstube, flow range up to 2280 ml/min.The shell of the pump head ismade of PPS material.The roller has high strength, good wear resistance, strongchemical resistance, and high-temperature sterilization.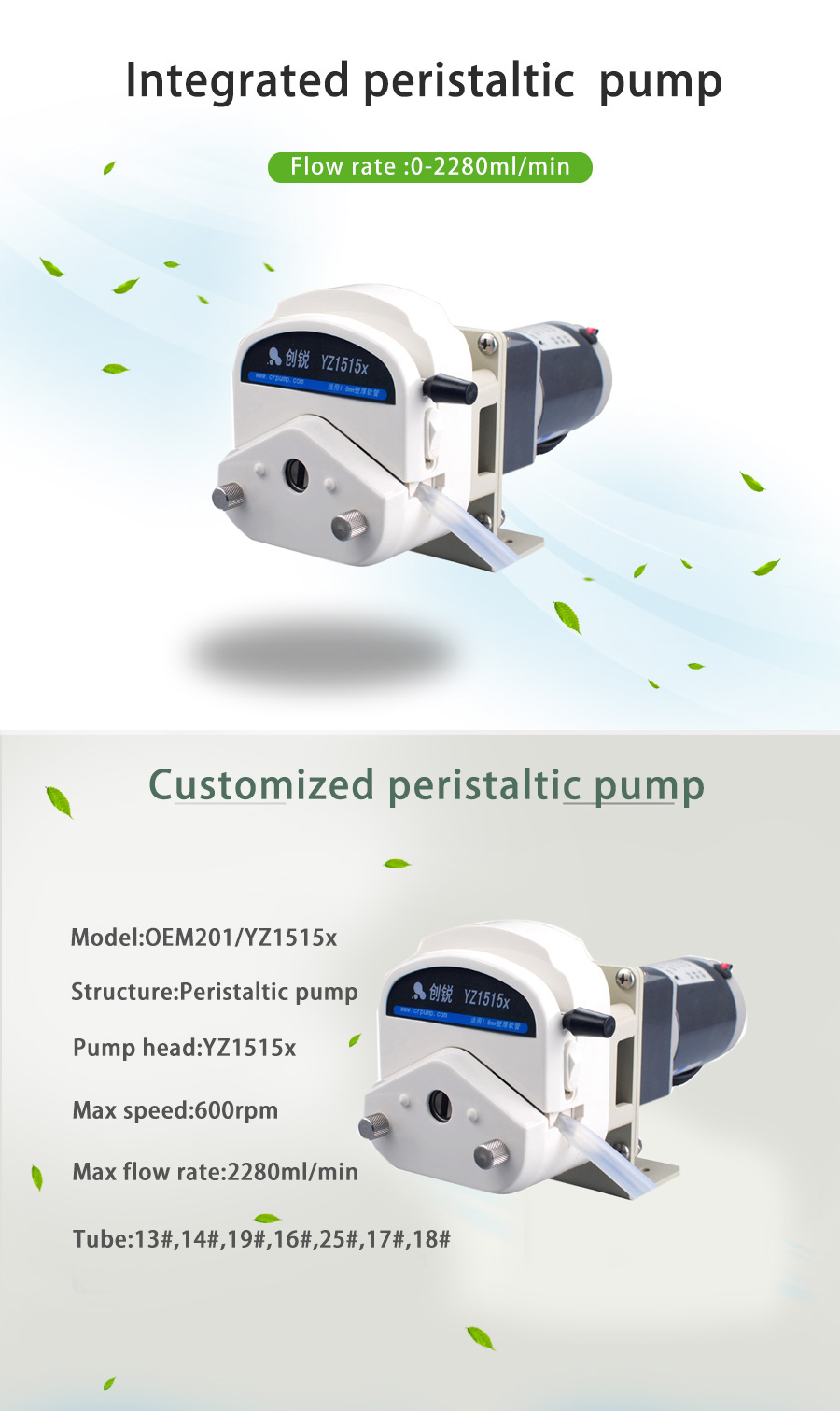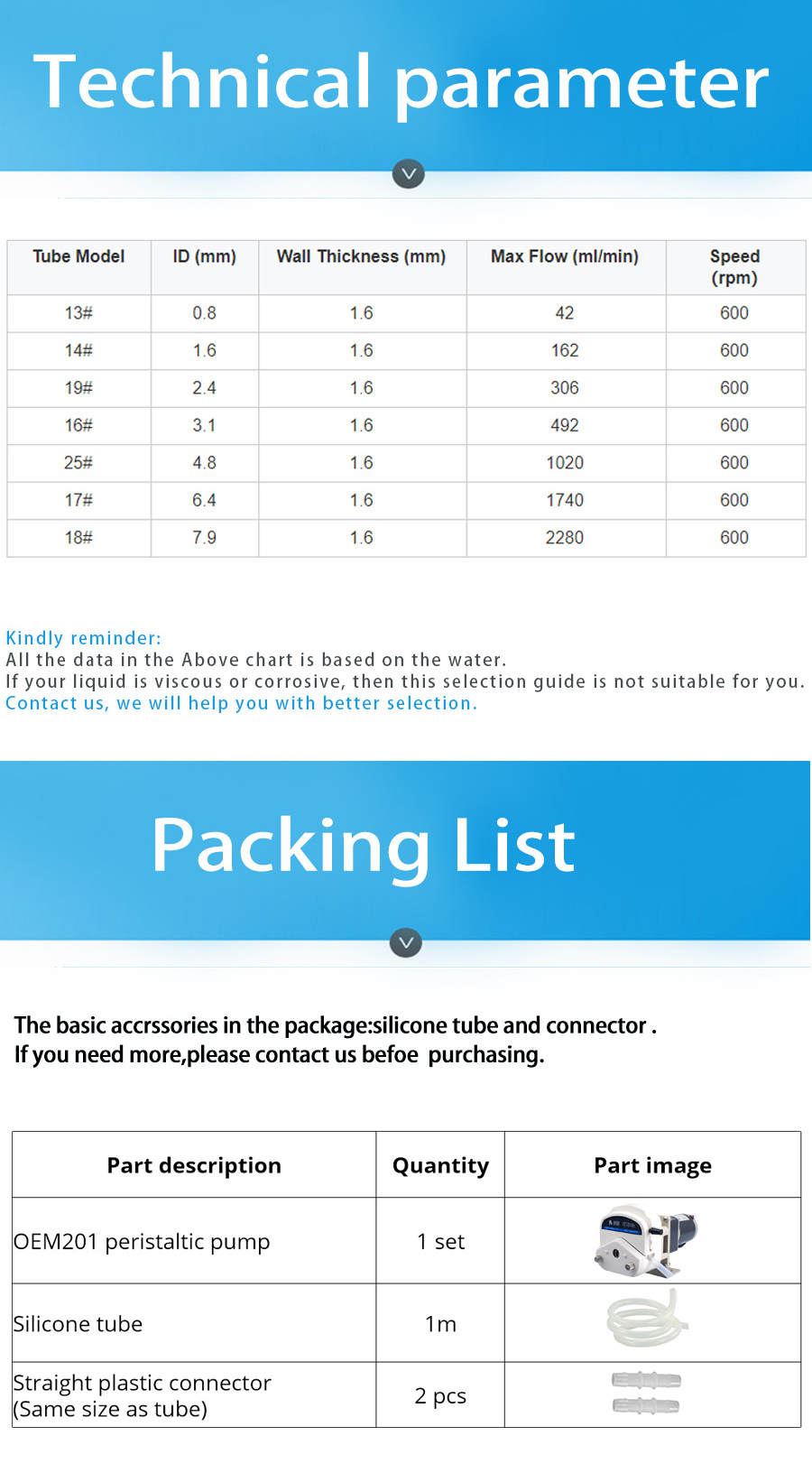 Model:

OEM201/YZ1515x
Pump head :

YZ1515x
Speed:

600rpm